Emilson Hilario, PTA
Staff Physical Therapist Assistant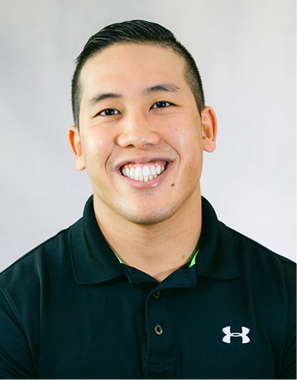 Emilson "Em" Hilario is a physical therapist assistant born and raised locally in the Waldorf, Maryland area. With a passion for and focus in treating sports-related injuries, Em wants his patients to return to the highest functionality possible to pursue their physical goals.
Education
Em Hilario graduated from the University of Maryland College Park with a Bachelor's Degree in Biological Sciences with a focus in Physiology and Neurobiology. Later, he completed the CACHE Physical Therapist Assistant Program through the College of Southern Maryland and achieved PTA licensure. Em has taken additional courses and is also a Credentialed Clinical Instructor through the APTA, a Certified ClinicalAthlete Powerlifting Coach, and a FMT Kinesiology Tape Practitioner. To further his education, Em plans to pursue his CSCS certification as well.
Experience
Em started his footsteps in the world of physical therapy as an aide in both inpatient and outpatient settings prior to enrolling the CACHE PTA Program. Concurrently, Em has worked as a personal trainer, group exercise instructor, and martial arts coach. Since becoming a licensed PTA, Em has worked primarily in the outpatient setting and has helped in the rehab of many Southern Maryland residents including many Charles County student athletes as well as the Southern Maryland Blue Crabs.
Philosophy
When it comes to treatment, Em's goal is to facilitate improvement of the patient's movements through consistency of exercise and strength-building. When the patient moves better, they get better. Em wants the patient to get as strong as possible as soon as possible in order to return to enjoying life in its fullest capacity again.
Personal life
Outside of work, Emilson's hobbies include working out, swimming, and spending time with family and friends outdoors. He is also a big sports fan, rooting for the local sports teams including the Washington Football Team, Washington Wizards, Washington Nationals, and the Capitols.